Zachary Wright launches digital Tijani Literature project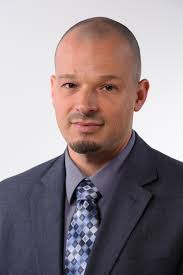 Zachary Wright, associate professor at NU-Qatar and ISITA faculty affiliate, has launched an online initiative to collect and publicize literature related to the Tijaniyya, one of the most popular Sufi orders in the world. The Tijani Literature Online project (https://tijani.org) aims to guide further research in this field by 1) providing accessible and objective information about the Tijaniyya and its leading scholars, 2) creating an online database of Arabic primary sources in both published and digitized manuscript formats, 3) creating a "research council" of academics and Islamic scholars who conduct research on the subject, 4) sharing published research and translations, 5) collecting and sharing multimedia representations, whether podcasts, songs, or spoken word poetry, of Tijani practitioners.
 The long-term objective is to complete a published reference work of Tijani authors and their writings, a project first initiated by Ruediger Seesemann (Bayreuth University), then at Northwestern, with a grant from the Ford Foundation coordinated through ISITA.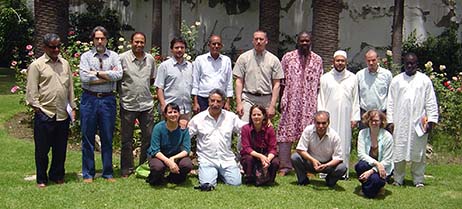 This earlier work relied on a team of research scholars tasked with substantive field research in various locations throughout North and West Africa, and included a meeting in Fes, Morocco, organized by Seesemann in 2009 (participants are pictured in the photo). 
According to Wright, new digital spaces have opened unprecedented possibilities for the exchange of resources, and have expanded our understanding of the text itself. Platforms like youtube return researchers to notions of texts as performances that arguably prefigured textual production in the Arabic-speaking world centuries ago.    
Tijani Literature Online envisions a new type of collaborative research crossing disciplinary boundaries of history, religious studies, anthropology, linguistics, and media studies; and where archival work, philological studies and ethnographies are conducted in dialogue with both other researchers and the communities represented in this research. The "Tijani Research Council" already counts some thirty members, with academics from universities such as Harvard, Columbia, Sorbonne and Exeter, and Muslim intellectuals from as diverse locations as Egypt, South Africa, and Mexico. This initiative has been funded with a grant from Northwestern in Qatar's research office, and with further funding from Northwestern University's provost office. 
 The digital project coincides with the publication of Wright's new book, Realizing Islam: the Tijaniyya in North Africa and the 18th Century Muslim World (University of North Carolina Press, 2020). The book is available in print and, thanks to support from the Andrew W. Mellon Foundation, an open access online edition is also available (https://library.oapen.org/handle/20.500.12657/40109). Realizing Islam situates the Tijaniyya within the broader intellectual history of Islam in the early modern period. Introducing the group's founder, Ahmad al-Tijani (1737–1815), Wright focuses on the wider network in which al-Tijani traveled, revealing it as a veritable global Islamic revival whose scholars commanded large followings, 
Read more about Wright and his work in "Digital project widens impact of scholarly research at Northwestern Qatar," published in Northwestern Qatar News, September 15, 2020.